How to Add a Legal Line to Your Fan Art
What is a Legal Line?
A legal line is a small line of text that is included within the design you submit to the fan art program. Because it is part of the design, it will be printed on the licensed product as part of the artwork. The legal line is a notice that the design or elements of the design are subject to copyright and owned by someone, so others shouldn't just try to copy it and sell it. A legal line also shows that a design has been officially licensed for a brand.
Some rightsholders require a legal line to be added to your fan art submissions. You can find the requirements for each property in the brand guidelines.
Why do I need to add a legal line to my design?
The legal line is a notice to others that someone has rights in the image. Partners granting you permission to use their intellectual property want others to know this.
Generally speaking, when you create something original and upload it to TeePublic, you own your creation. Fan art is a little different. When you submit your work to the fan art program, you are using someone else's intellectual property, which they own, so you would need their permission to sell it on TeePublic.
When your fan art is approved, it means that the owner of the IP you used is part of the TeePublic partner program, and has given you permission to use their intellectual property in this particular work and sell it on TeePublic (but it's important to remember that their permission doesn't extend to anywhere else).
Every partner is different, however, so please check each brands' specific guidelines, requirements and terms & conditions where applicable.
Will my work be approved if I don't include a legal line?
If a partner has asked for a legal line to be added to your fan art submission, it's likely that your work won't be approved or licensed if you submit it without one. To give your design the best chance of being officially licensed, make sure you read the specific brand's guidelines carefully before you start creating.
Will my watermark still be applied to the design on TeePublic?
Legal lines will not impact the watermark image protection applied to your design, which is a safeguard against other people stealing artists' images. If you have chosen to apply watermarks in your account settings, your watermark will still appear on preview images on TeePublic.
What size should the legal line be?
A legal line doesn't need to be a particular size but it should be legible on a printed product. We recommend placing it to compliment your design rather than making it the focus.
Do I need to use a particular typeface?
You don't need to use a specific typeface, but there are some general best practices that you should follow. The best placement is most commonly at the bottom of a design, either centered or at the bottom right. Text should be easy to read and not overly decorative. A simple sans serif font is usually a good choice. You're also welcome to hand draw your legal line as long as it's easy to read.
Here are a few examples: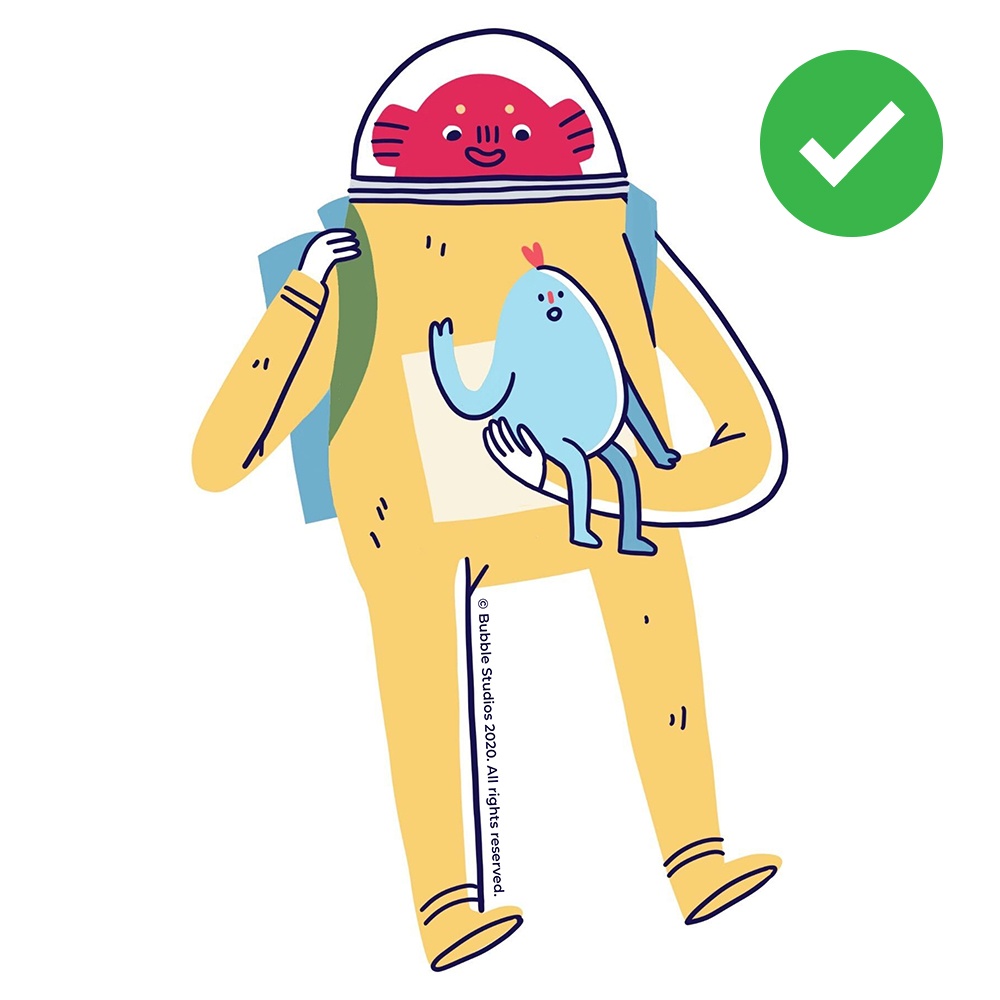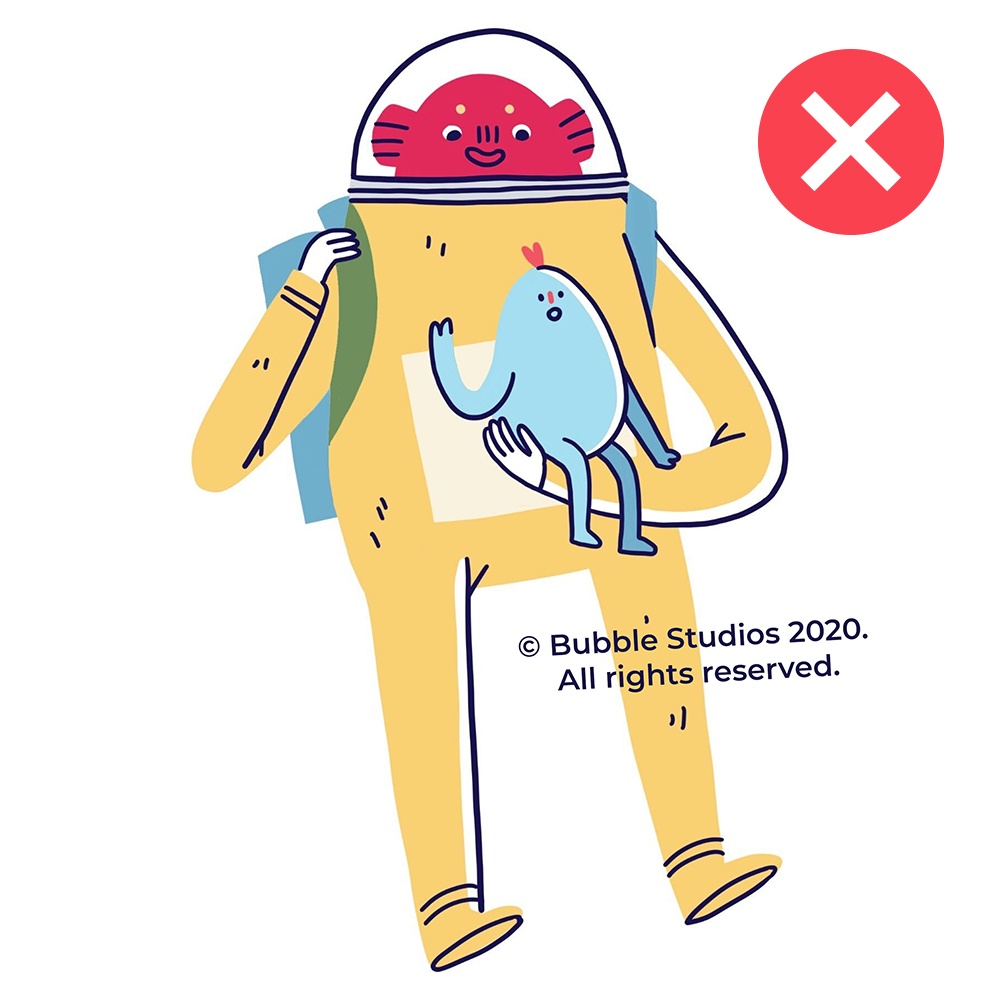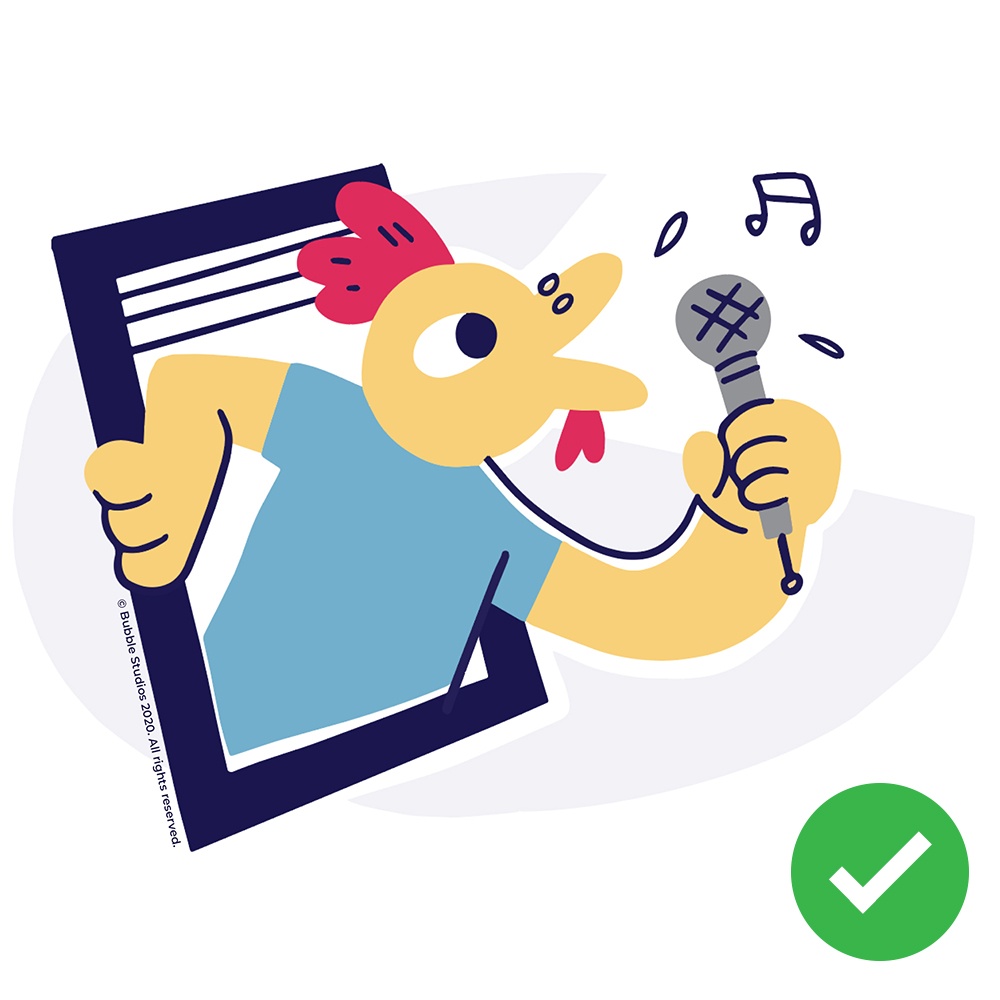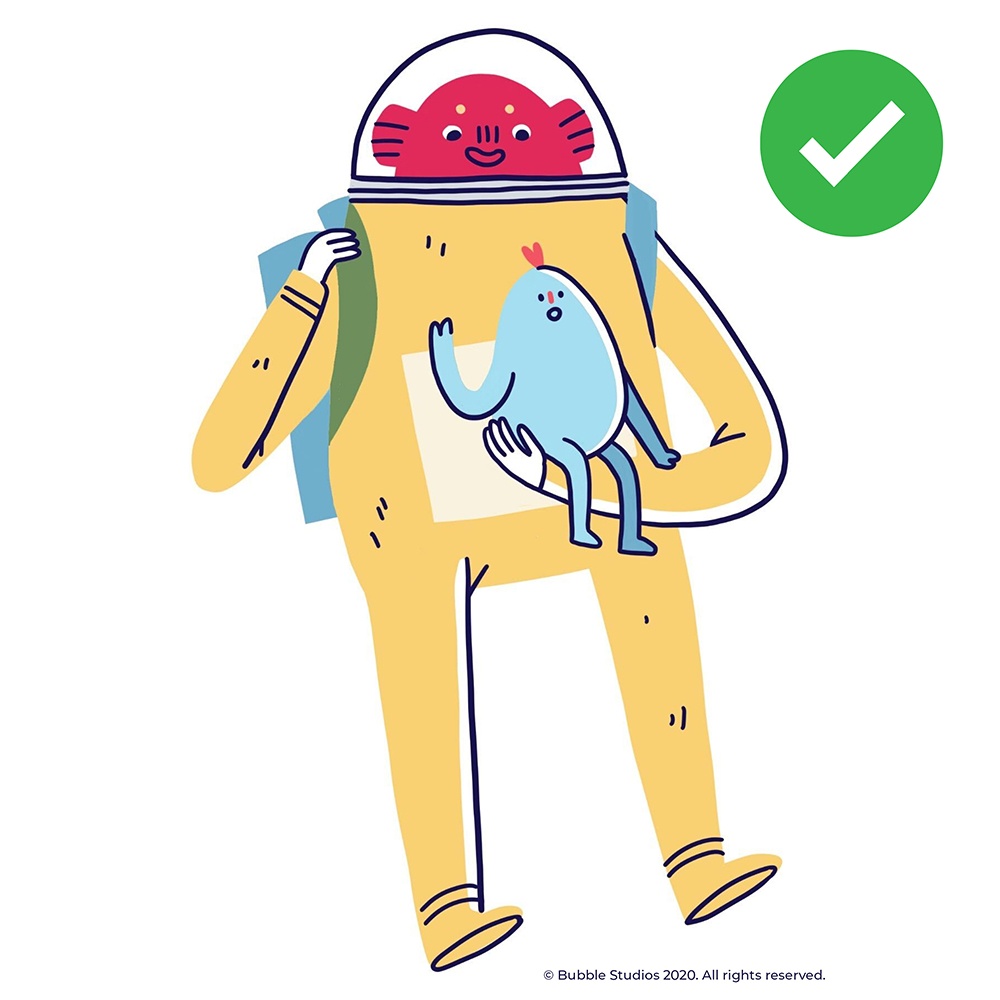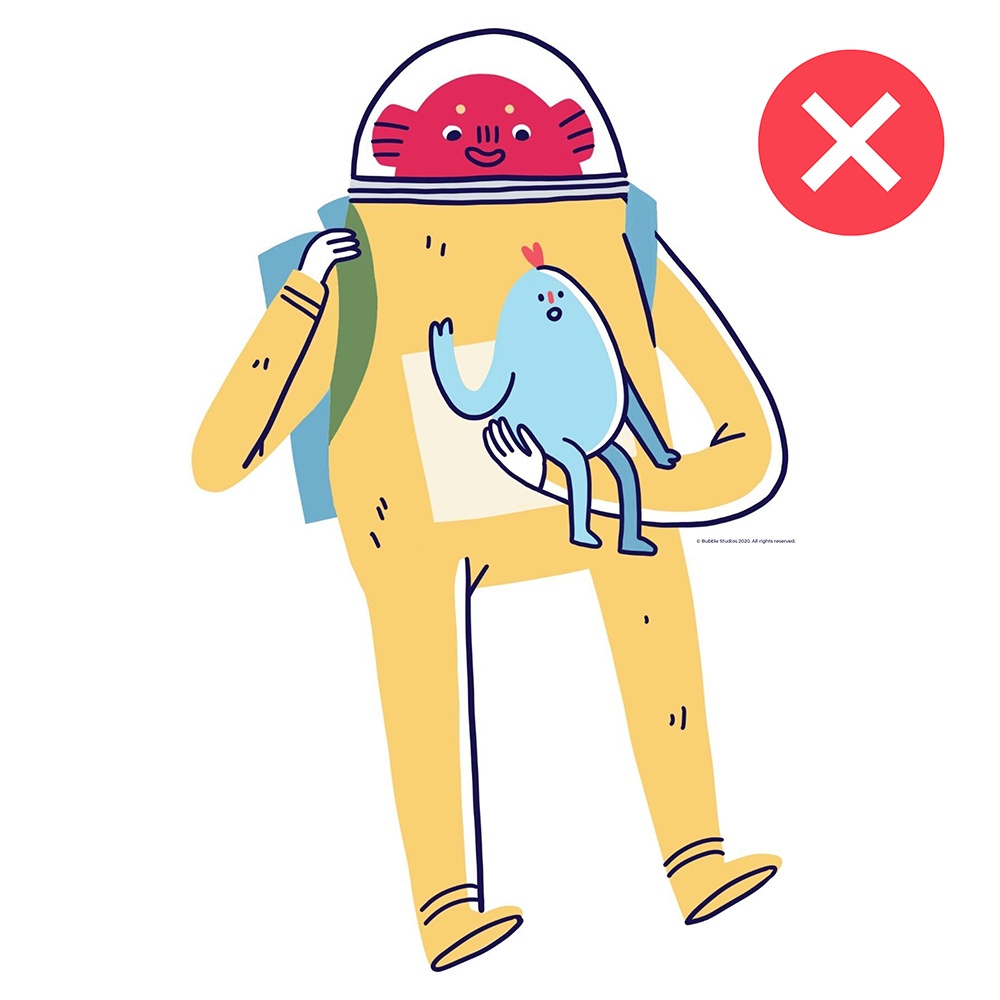 Can I put the legal line in the description instead?
It's important that the legal line appears on the printed product so it should be part of the design.
Can TeePublic add the legal line for me?
We're currently unable to add a legal line on your behalf but we're exploring ways we can support artists to make it easier in the future.
Can I still put my signature on my design?
Most brands are happy for you to include a small signature in the design but it varies by partner. Please check the guidelines for the specific brand before you start designing.